The collaboration between Coursera and the University of Szeged is set to progress the advancement of higher education in Szeged. On January 23, 2023, Coursera's CEO, Jeff Maggioncalda, visited the University of Szeged to formalize the partnership and address the faculty and students in an opening ceremony.
The partnership between Coursera, the world's leading online education platform, and the University of Szeged (SZTE), Hungary's premier institution of higher learning, will grant all SZTE students access to Coursera's extensive library of online learning materials, including courses and educational content from prestigious universities and organizations such as Yale and Google. This collaboration will enable SZTE to seamlessly integrate these resources into its curricula.
In 2012, Andrew Ng and Daphne Koller, both professors at Stanford University, founded Coursera. Today, the platform has evolved into the world's leading online learning destination, offering world-class digital courses from more than 275 renowned higher education institutions and companies such as Yale, Johns Hopkins University, Google, and IBM. Each course is validated with a certificate issued by the respective university or company. With over 100 million users worldwide, every student at the University of Szeged now has the opportunity to join this thriving community of learners.
This partnership expands an already existing relationship between Coursera and the University of Szeged. Looking at the data so far we can see that SZTE students excel in acquiring IT-related knowledge, such as data science and programming, as well as in fields like economics, engineering, sustainability, and communication. The increased use of the platform will enable the creation of a comprehensive skill-map for the university, allowing for a greater focus on targeted and interdisciplinary skills development in higher education. Additionally, Coursera's course materials and associated skill-map are adaptive to the evolving demands of the global labor market, allowing university courses to effectively prepare students for future challenges.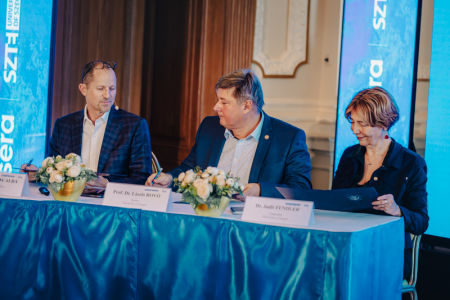 Gallery
Coursera's international team not only offers exceptional educational resources and tools for skill development, but also supports key initiatives for university advancement, including enhancing the success of international recruitment efforts. The ultimate goal of this partnership is to establish a comprehensive higher education system, unparalleled in Europe, that prioritizes student achievement and enhances labor market satisfaction, thereby fulfilling the societal responsibility of higher education.
SZTE is the first European partner to offer all staff and students unlimited access to Coursera. This partnership recognizes the outstanding reputation of SZTE and the recent progress in Hungarian higher education reform. The knowledge-rich environment at Szeged offers an ideal opportunity for Coursera to launch a major development initiative and serve as a model for other universities around the world. Thanks to recent changes in university models and funding, SZTE is well-positioned to contribute to this successful partnership with a major corporation.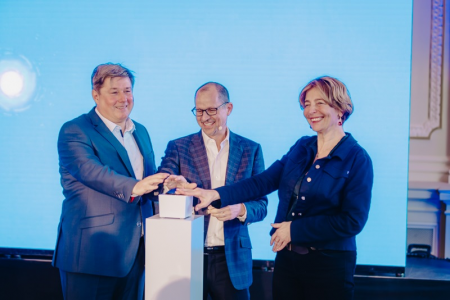 The collaboration between the University of Szeged and Coursera started in the spring 2020, when Coursera supplied free licenses to support SZTE's transition to online education in the wake of the COVID-19 pandemic. In the past three years, the university's students, academics, and staff members were provided with 2,500 licenses to access the platform. From now on, the number of licenses for Coursera content will be unrestricted. The program has been met with positive feedback from students, as the official certificates they receive from universities and companies can be applied towards their university studies and provide valuable language development opportunities, particularly in professional language competencies. Additionally, secondary school students can use Coursera for SZTE to prepare for their university studies at the University of Szeged.
As a result of the development by the University of Szeged, the Coursera program, 'Learning How to Learn' has been launched as the first course available in Hungarian, attracting more than 8,500 students. 'Learning How to Learn' offers learning methodology ideas and advice to help students study effectively and successfully. From 2024, secondary school students will also be able to redeem this knowledge for institutional points, boosting their application scores.
SZTEinfo
Photo: István Sahin-Tóth